We are excited to showcase the final presentation of the PathtoAV student cohort as they present their projects from "The Business of AV Data" to a panel of industry experts.
When: August 12th 9 to 10am PT (18 cest/1pm Brazil)
When: A secure Zoom link will be sent via a calendar invite to you
What: Come learn and cheer for DriverlessWorldSchool PathtoAV students as they demo their final course presentations about ADAS/DigitalTwins or Data Business use cases and architectures.
Thanks
Sudha, David, Alexandre & the DriverlessWorldSchool team

Curious about What is PathtoAV? Read on!

PathtoAV is a series of 4 courses covering AV Technology, Business Models, Ecosystem, Data, Artificial Intelligence, AV Product Management and AIX Design ending in a Capstone project in AV industry.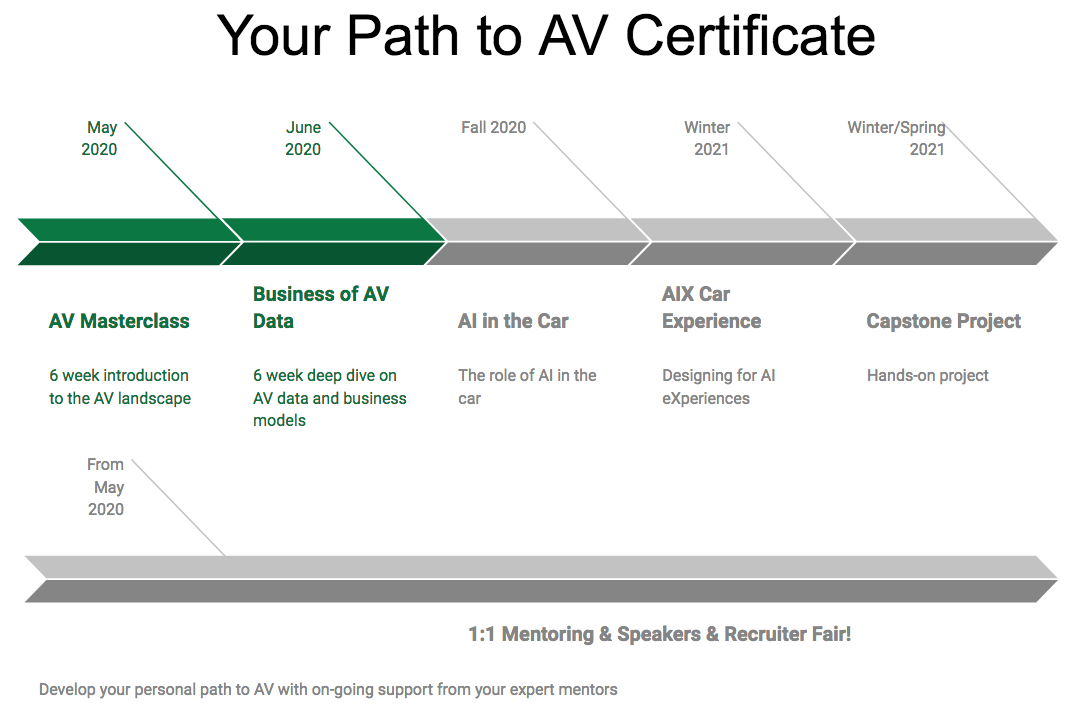 The current cohort has completed AV Masterclass (syllabus here) and Business of AV Data (syllabus here) and are their #PathtoAV to CareerPivot to the Connected and Autonomous Vehicles Space towards a Certificate, Networking with Industry and Experience with real industry data led projects.

The PathtoAV speaker series on weeklywed has speakers from industry speak with a live Q&A to the students in small groups. (Check PathtoAV Speaker Series archive here and join for future speaker sessions)

Come join us to cheer for our amazing students as they move forward to build the driverlessworld!