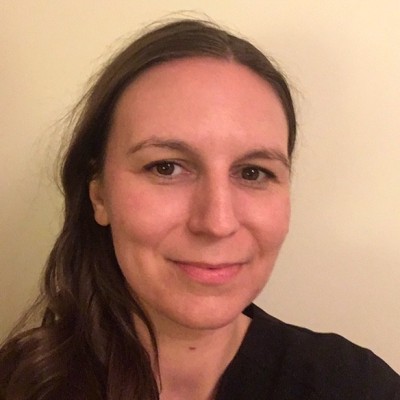 Meet your instructor Sam Wigglesworth
I'm an experienced Teacher of languages, with a commercial background in Data Analytics and IT project management, manufacturing/operations and web building and design. I have worked in both the public & private sectors in the UK and internationally for companies such as GE, Fujitsu Siemens, ATI Inc., and local government and have traveled widely in the EU, USA, Canada and the MENA region.
I have over 8 years of teaching and lecturing experience and I am the Founder of GirlsandBoysinTech & the Language School, both projects focus upon delivering courses in AI, ML, Languages and Coding that engage young adults and professionals equip them with the future skills society will need in the coming years.  I am also a member of the Leadership Council and Editorial Team Lead for DataEthics4All, where I am building a large team of volunteers and writers to focus upon curating thought provoking articles and data stories in the AI, Data Ethics, Tech and current affairs space.
I'm an Machine Learning and Deep Learning enthusiast, with an interest in NLP, Machine Translation, Python and Cloud technologies and delighted to be delivering this NLP course for businessschoolofai.com and hope you find it a rewarding and enjoyable program of study.
Check your inbox to confirm your subscription to receive our email on this topic. We will never spam you.
Check your inbox to confirm your subscription
FAQ
1.What are the course dates? LiveLab: NLP course runs for 6 live hours total online.
Module 1: NLP Foundation
Module 2: LiveLab
Module 3: Analytics & Integrations
Watch Invited NLP expert speaker at WeeklyWed
Get On-demand content plus 1:1 office hour followup and mentoring.
2.Can I can the course and get a refund if I am not happy with the course? YES, we want every student to be happy with the class, else you can cancel and get full refund within 30 days.
3.Do I need to know coding to learn NLP? No, all our courses are based on NoCode AI platforms. You do not need any coding knowledge.
4.Can I miss any of the live classes? Yes all classes will be recorded and available for you for a year. But we recommend attending the LiveLab 90 min Module 2 as a Live session.
5.Will we get support outside of class? Yes the instructor will have 1 hour of office hour to help the students 1:1 to answer questions and guide you on the LiveLab project.
6. Will we receive a certificate on completion of the course? My employer requires it to pay for my learning. Yes, you will receive a certificate upon completion which you can share with your employer to post on LinkedIn.